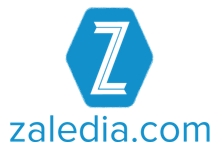 Welcome to Zaledia.com research network.
We provide internet services to the community. We are a not-for-profit organization promoting IPv6 in Switzerland for a neutral and decentralized internet. Our infrastructure is based on free and opensource software.
Our services
Web and mail hosting
Primary & secondary DNS
SIP telephony services
Gopher server (!)
Public time server
IPv6 peering
We operate a small research network (AS207149). We have an open peering policy. If you want to peer with us via IPv4 tunnel, you can do it by Contacting us.
Last incidents
no incidents reported
---
©2018-2021 Zaledia Networks, Switzerland.